We recently rolled out a new design for member profiles. The goal was to further focus on the work itself: Ditching the sidebar to show a full grid of thumbnails and separating the designer's info from Dribbble's application controls, while providing a better experience on small screens.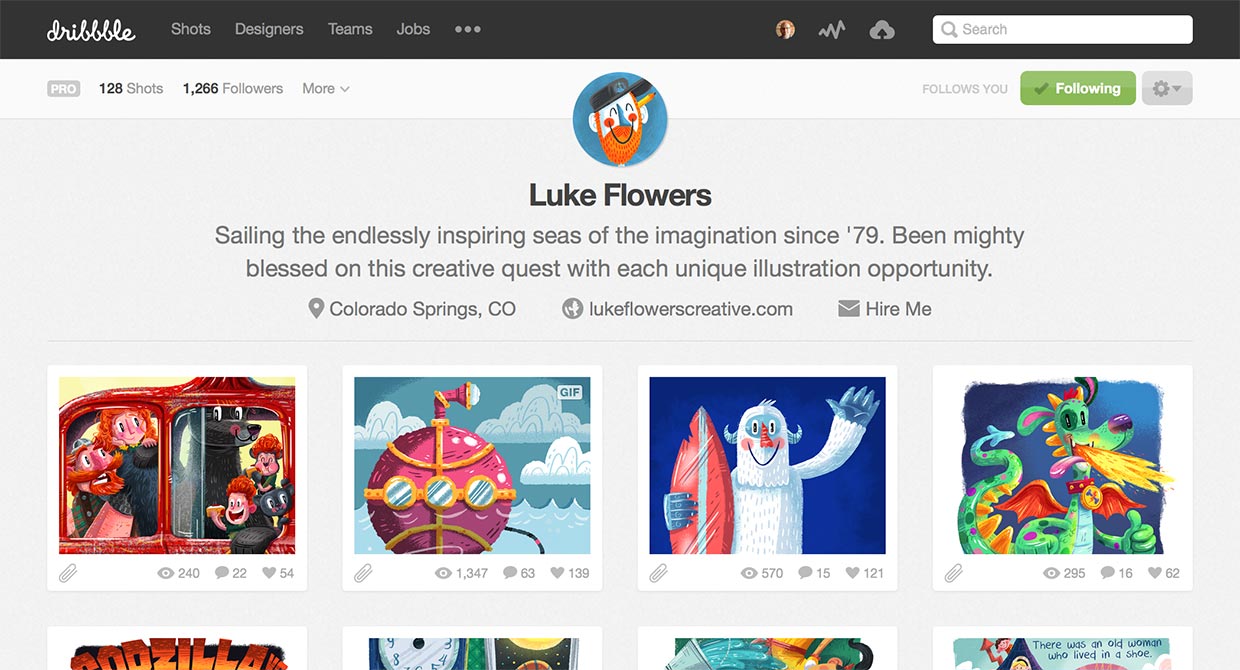 One important change to mention is an update to the content allowed in the bio (which is now featured more prominently). HTML in bios is no longer supported, but URLs are automatically linked and prettified (e.g. http://www.lingscars.com → lingscars.com). Additionally, @mentions to other Dribbble profiles are automatically linked (handy for linking to a team account, for example). We encourage you to review your bio with the new design and make edits if needed.
We hope the new layout offers a clearer picture of our members and their work, and we're excited about the groundwork this lays for efforts to come. More on that later!